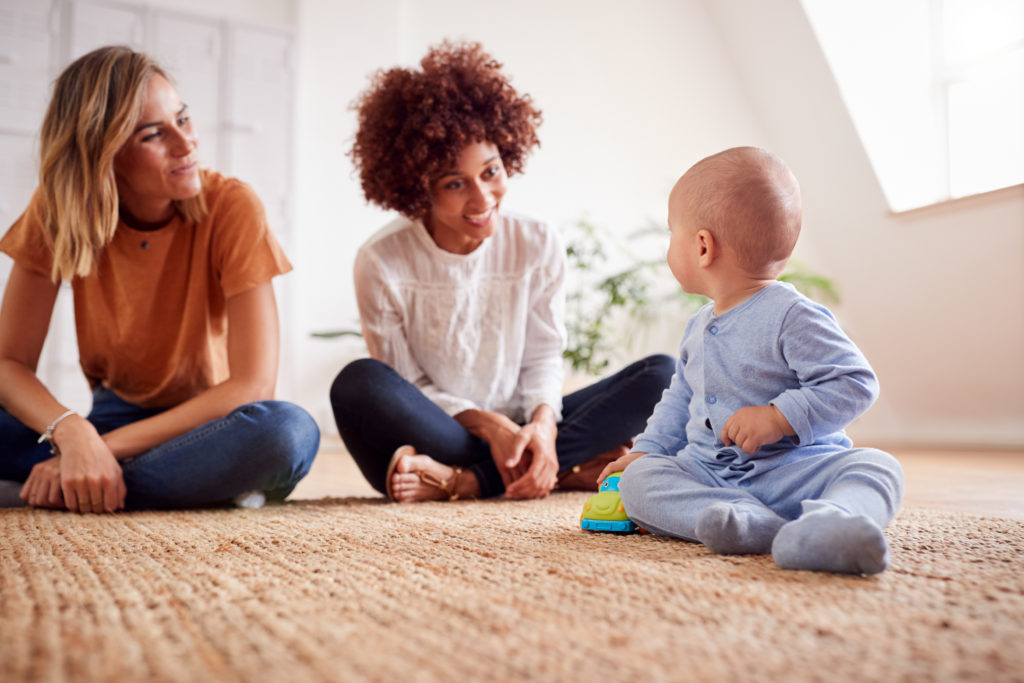 You've decided you want a postpartum doula – I might just be the one for you. Are you looking for a knowledgeable, calming resource to guide you on this new journey? A temporary friend who you can count on at a moment's notice but who you don't have to worry about calling later? Let's talk about how a postpartum doula can support you so you can support your new baby.
I can help you by being a listening ear, a supportive friend and a knowledgeable resource. I work with each family individually to see what your needs are and we work together from there. Some of the things I can help you with are infant feeding support, emotional and physical recovery after birth, assistance with newborn care, baby soothing techniques, light housekeeping, light meal preparation, accompanying you to doctors appointments, referrals to local resources and overnight visits.

To me a postpartum doula is just a really knowledgeable friend who can support you without judgement, give you the confidence you might need, help you to feel like you are not alone on this amazing journey you are embarking on. Not everyone has a mother or sister or friend who can be there for them any time and it's hard to ask for help when you want everyone to think you are doing great at this new mother thing. When a postpartum doula is helping, you will do great at this new mother thing because I will make sure of it!

I have trained with Doula Training Canada and am constantly learning and searching for information. Every client I see is also a learning experience as no two clients have the same needs.

You might wonder, "Can I afford this?". If this is something that will make your transition into parenthood easier, then let's make it work. Together we can make a package that is right for you.

How can a Postpartum Doula help you?
I am available to support your transition into parenting by being the knowledgeable mother/sister/friend that is available when you need me. I will travel within an hour of Newmarket in any direction.
I will be the support you need with:
Settling and easing anxiety about the new baby
Breastfeeding support
Bottle feeding
Emotional and physical recovery after birth
Assistance with newborn care
Baby soothing techniques
Light housekeeping
Light meal preparation
Accompanying you to doctors appointments
Referrals to local resources
Overnight visits
Listening to your birth story
About Erin
I love helping people! Making you feel better, makes me feel better. I chose being a postpartum doula because it just comes naturally to me. I am calm, level headed and knowledgeable about little people – I have two of my own who have challenged me for over eleven years! I have been married since 2001 and had my own fertility struggles. I am honest and open with all my clients and feel like my experience can be an asset to new moms who just need an extra hand. I am a lifetime resident of East Gwillimbury and love raising my kids in a small town where everywhere you go you see someone familiar. I love organizing and rearranging and especially re-purposing all kinds of things. I'm crafty and I've always said I know a little bit about a lot of stuff! My strongest belief is that everything happens when it is supposed to and there is a larger plan and reason for it, sometimes we just need to get through the challenge to see that. I want to help you make mothering a natural ability and sometimes you need a friend to help make that happen.

Services
My services are very flexible and I want to make you feel comfortable with what you are getting. All clients needs are different so I don't offer specific packages, instead I will connect with you to see what your needs are. I charge you $25 per hour. After our initial visit together we will determine the next steps. Sometimes you will want me to come back every other day, sometimes I will give you so much confidence and work myself out of a job! Sometimes you need an extra hand at an appointment, a few hours to leave the house and re-energize or just time to have a shower, no request is too big or small.

However, if making a package is something you want to do let's talk and we can work that out too.

Frequently Asked Questions
How do I pay you? Cash or electronic funds transfer.
Do you require a deposit? Your first visit payment will be due upon arrival. You can e-transfer the funds prior to arrival if you wish to do so.
Will you come for just an hour? I do have a four hour minimum for our first visit, after that timing is open for discussion depending on your needs.
Do you do overnight visits? This is definitely something we can discuss, but most of the time it is not required as this is the most valuable time for parent and baby to bond.
Do you do sleep training? No, this is not something I do. I will, however, discuss the best methods for your family to get the most out of the sleep you do get.
Do you only support breastfeeding mamas? No, all new moms can benefit from a doula whether you are breastfeeding or formula feeding.

Contact
Serving York Region and surrounding areas